As 2022 draws to a close and we look forward to the opportunities in 2023, I want to express my deepest gratitude to everyone who has been part of our journey this past year.
Life as a small business owner is rarely easy, but the many moments of joy we have experienced this year, thanks to our wonderful clients, certainly tip the balance in favour of the positive.
Looking back through my calendar, it isn't easy to choose just a handful of my favourite projects and assignments to share.
James has done an excellent job editing our 2023 showreel video, offering a flavour of what we do at Bear Content – video production, professional photography and podcast editing.
New studio
One of our most significant moments this year was signing the lease on a new studio space at Smithbrook Kilns near Cranleigh.
We had office space before, and the pandemic changed our approach to working (like it did for so many).
This time last year, we set out an ambition to find a new working space; less as an office (although it's where I now work most days) but as a dedicated studio to shoot content and hold meetings.
Our studio is situated within the fabulous community of artisans and small businesses at Smithbrook Kilns, an old brickworks on the edge of Cranleigh.
Video production
Engaging video content was at the heart of our work at Bear Content in 2023.
We've had the pleasure of working on a wide range of projects, including two days of coverage at the PFS Festival of Financial Planning at The NEC in Birmingham, the production of a crowdfunding video for Crumbs Brewing, and making two videos in one day for Surrey Hills AONB and the National Trust for their visit from Active Inclusion Muslim Hikers to Box Hill.
Video is, undoubtedly, the most in-demand form of online content right now, with the various platforms prioritising video over written copy, stills or audio.
Online content trends change each year, but the investment we have made this year in cinema-grade camera gear and powerful editing hardware should put us in good stead for at least the next few years.
We pride our ability to produce captivating 'run and gun' style video footage, turning around a completed edit in a very short space of time. This experience meant we could interview, edit and publish 40 short videos in two days in Birmingham last month, or film the arrival of Father Christmas in our village and publish a fun video the same day.
As demonstrated by the Crumbs Brewing crowdfunding project, planning and producing larger video projects is well within our scope, too.
With Kathryn's planning and production experience, my filmmaking skills, and James as our in-house expert editor, we have a well-rounded team of three covering the core aspects of video production.
Photography
My passion is photography, and since 'turning professional' at the start of last year, 2022 has been an incredible opportunity to continue building skills and enjoying this journey.
A dedicated studio space allows me to book and shoot headshot sessions easily. I've recently started experimenting with fashion and editorial-style portraiture in the studio, which I plan to continue into the New Year.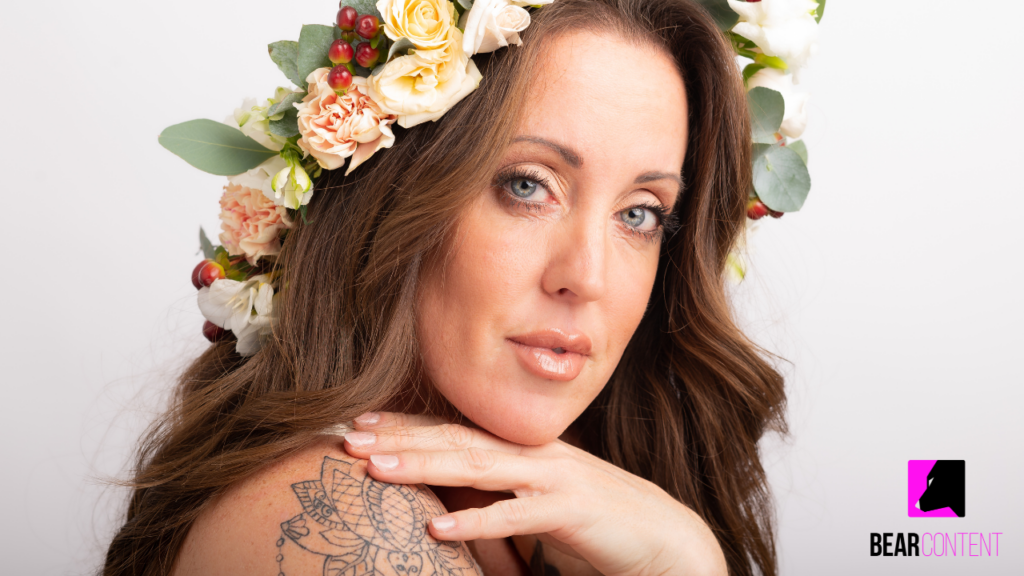 I pushed myself out of my comfort zone in the summer, photographing five music festivals in a couple of months and meeting some outstanding artists and performers.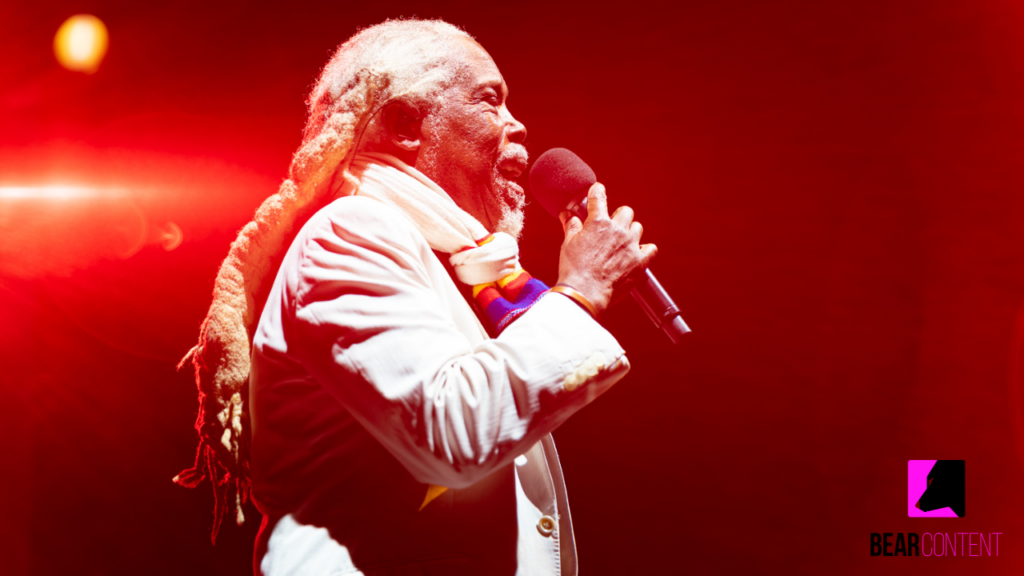 Event photography remains my favourite assignment (although portraiture is rapidly catching up!), and working this year with several large agencies and businesses to capture candid photography at their events in locations across the South East was a pleasure.
Gold Trademark Surrey Hills
My proudest moment in 2022 was receiving The Gold Trademark Surrey Hills Award.
It was the first time a Gold Trade Mark has been bestowed on an individual and awarded in recognition of my commitment and the time I give to Surrey Hills and the local community in Cranleigh, as well as my inspiration to others.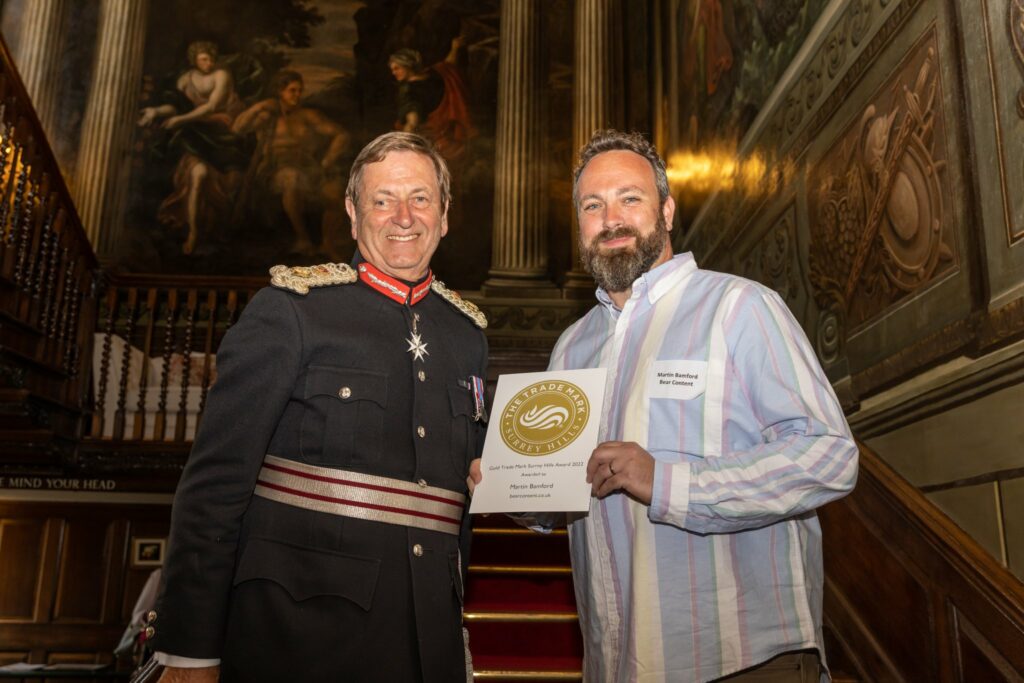 I've always placed the community at the heart of my purpose. I'm very fortunate to have the support of my family and colleagues required to dedicate so much time to voluntary causes.
As President of Cranleigh Chamber of Commerce and Chairman of the Knowle Park Trust in 2022, I've had the opportunity to impact the local community positively.
Within Bear Content, we're keen to support the local community too.
One way we do this is to create showcase videos for local businesses under the Destination Cranleigh banner. We made 10 of these videos in 2022, each delivering thousands of views for the small business involved and at no cost to them.
Looking ahead to 2023
I'm excited about what lies in store for Bear Content in 2023.
While the economic forecast is pretty dire for the year ahead, I'm a natural optimist.
There's always something out there with the ability to dampen spirits or derail business growth, but the opportunities that lay ahead are equally boundless.
Focusing on those opportunities while recognising the challenges many businesses will face next year should allow us to continue on our journey in terms of revenue growth and, most importantly, client satisfaction.
When I started this business, I set out to create a Small Giant, a company that deliberately chooses to remain small but is great at what it does.
After the year we've experienced, I'm more confident than ever that we're doing just that.