I spent some time this weekend visiting the brilliant Surrey Hills Wood Fair in Cranleigh.
On Saturday, we visited as a family, enjoying the various stalls and activities.
And then, on Sunday, I volunteered as part of Surrey Hills Enterprises, helping to manage the front gate and welcome more than 3,000 visitors to the event.
With so many local producers taking part, the Wood Fair got me thinking about the importance of marketing provenance.
Outstanding local provenance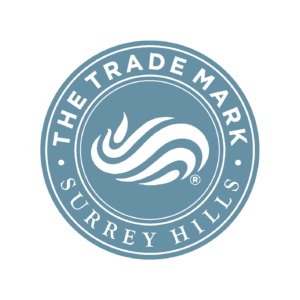 Here at Bear Content, we became members of Surrey Hills Enterprises and were awarded The Trademark Surrey Hills in September 2019.
The Trademark Surrey Hills is a Mark of outstanding local provenance, quality and sustainability.
Back then, we had no idea that the pandemic would arrive a few months later, and local provenance would become more critical than ever before.
We know that consumers believe it is more important to shop with local businesses than before the pandemic.
The research from Pollinate found that 53% of consumers in the UK, US, Australia and Brazil concluded that more than half consider this local shopping more important.
When asked why they wanted to shop locally, the most significant drivers were reinvesting in local economies, keeping money in the community, and driving local job growth.
In an increasingly connected, global world, it feels a little strange that consumers are attaching greater importance to local businesses. After all, we can shop from any business in the world with the click of a button and free, next-day delivery.
Farm to fork
When we think about local provenance, our minds first turn to food and drink.
Reducing the number of miles between farm and fork is good for the planet and likely results in fresher produce on our plates.
Indeed, at the Surrey Hills Wood Fair this weekend, the local food and drink producers were out in force. My particular thanks to The Fillet & Bean from Coverwood Farm for the delicious burger, and to Moooh! Ice Cream for the incredible salted caramel ice cream.
But local provenance goes beyond the things we stuff in our faces.
Being a local brand can give your business a competitive advantage.
Belonging & meaning
The global trend towards a handful of multi-national corporations controlling our daily experiences is naturally met with a counter-trend. Thankfully, globalisation encourages more localisation.
We care about the places we live, our communities.
Local businesses contribute to our sense of belonging and meaning.
We might even view local provenance as a status symbol in an increasingly homogeneous world.
Small businesses would be well advised to build trust, reputation and loyalty with the power of provenance marketing; accentuate your local attributes that are out of reach of your biggest competitors.
Joining a local trade organisation or Chamber of Commerce is one powerful tool for provenance marketing, along with acquiring relevant local trademarks.
If a local trademark does not yet exist for your business, create one! Find some like-minded local companies in your community, agree on a set of standards, and launch a trademark to assist with your provenance marketing.
I'm sure you've noticed the trend in marketing for locally sourced products.
What steps could your small business take today to leverage your local advantage with provenance marketing?