It looks like the UK economy remains on track to fully reopen this summer.
Despite a 'third peak' of the virus, we're looking set to enjoy the removal of remaining restrictions and getting back to normal – or at least a new normal.
Now we're into the second half of 2021, with a more precise roadmap for doing business in the months ahead, what steps can you take to win new customers?
Here are five slightly unconventional marketing tactics for small businesses to use this year.
Set a new World Record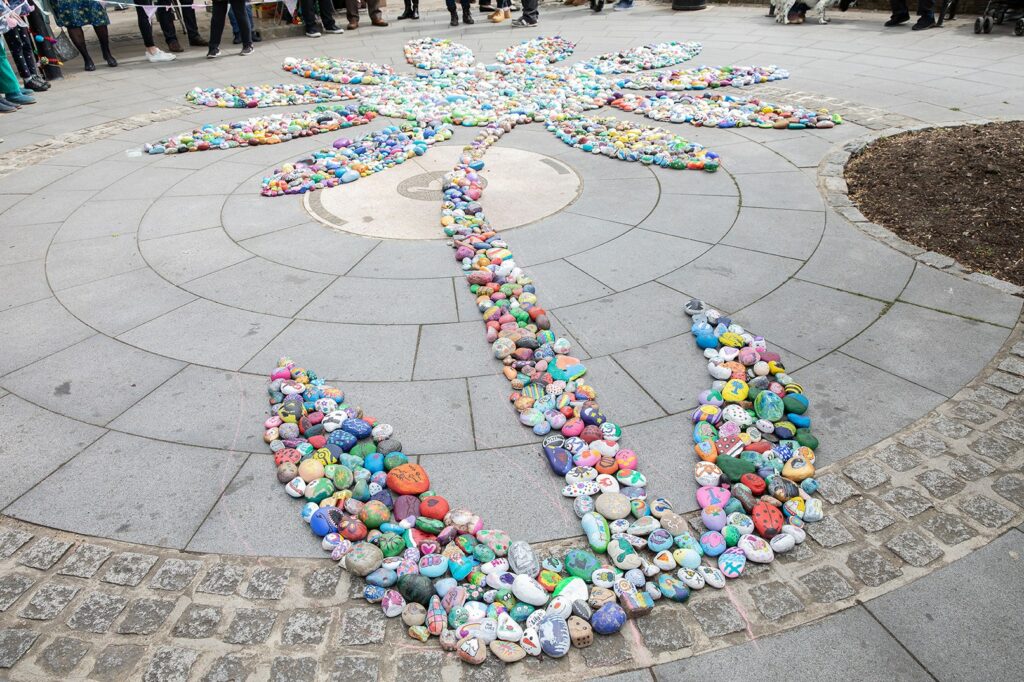 In 2019, wearing my local Chamber of Commerce hat, I helped organise a World Record attempt for the 'largest display of painted pebbles'.
The official record is for the greatest number of painted pebbles or stones in one display at a single venue.
We attempted to break this World Record at a village event, recruiting volunteers to paint pebbles and bring them along to be displayed in a single location.
The record was set with a display of 3,646 painted pebbles, displayed in the shape of a flower. Sadly, before Guinness World Records could verify it, another group smashed the record with a display of more than 7,000 pebbles!
But the event and record-breaking attempt was a fantastic day, generating a considerable amount of social media and press coverage for the local business sponsor.
The lovely thing about record attempts is the variety of wacky records out there, many of which have the potential to generate genuine excitement and press interest.
If you would like to set a new World Record this year, get in touch, and I can chat with you about the process!
Random acts of WOWness
It's been a challenging 18 months for so many people.
As the country starts on its road to recovery, there is a unique opportunity to share generosity and kindness with others.
I first heard about the term 'random acts of WOWness' in Tony Hsieh's book Delivering Happiness, and it's a lovely concept.
One of the core values at Hsieh's business Zappos was to wow the customer, and he tells the story in his book of how he bought some food for a gentleman at the supermarket, accidentally referring to this as a random act of WOWness, instead of a random act of kindness.
In business, we all want to wow our existing and prospective customers.
What random acts of WOWness could you carry out in the second half of this year?
Stage a viral stunt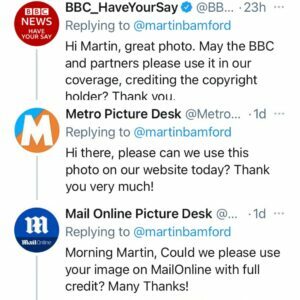 Going viral is hard! It's tough to predict what might or might not achieve viral status, but, as Wayne Gretzky reportedly once said, you miss 100% of the shots you don't take.
Earlier this year, we told the story of how a photograph of two men eating a full English breakfast sat in a snowstorm became a viral hit after I shared it on my Twitter feed.
There was no planning involved with this viral photo, but it spread like wildfire and landed in most media publications worldwide, with multiple television appearances.
Going viral is a case of blending topicality with content that captures the imagination, for example, generating nostalgia or representing shared beliefs.
With a bit of planning and the correct creative thinking, you can stand an excellent chance of going viral and putting your business on the map.
Create a sense of intrigue
We love a good mystery.
Most small businesses get straight to the point with their marketing, revealing the product or service in the first act.
Instead, consider taking it slowly. Allow your message to percolate.
If you're prepared to take risks with your marketing, you have a better chance of standing out from the crowd and capturing the limited attention of your audience.
Rather than always getting to the point, occasionally do things that get tongues wagging and imaginations racing.
Produce an experience
Something we have all missed during the various lockdowns is the collective sense of experience.
There seems to be a pent up demand for experiencing life again, in all of its many permutations.
Participation or live marketing relies on an immersive experience. A good example is Secret Cinema, with its pop-up movie experiences.
Make it fun, make it unique, and your experience marketing will attract customers to your door.
***
We've all heard the old saying that "you can't teach an old dog new tricks." In this case, it just so happens to be accurate, and there are other reasons why following conventional wisdom may not work for your small business.
The marketing landscape is changing faster than ever before. People have a shorter attention span due to how inundated they are with information on social media sites like Facebook or Instagram.
So what does this mean? It means you need to change your approach if you want to stand out from the crowd as we head into 2021.
What unconventional marketing tactics will you use this year?